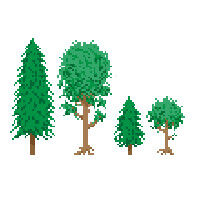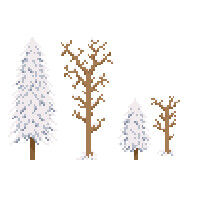 A Tree is an interactive object in the world.
Types
[
]
There are 2 different types of trees. Each has a large and small version and the graphics change with the seasons.
Uses
[
]
Trees can be chopped down using an Axe, which provides a chance to drop Sticks, Logs, and Feathers.
See also
[
]