Thread is an item that can be used to craft various items.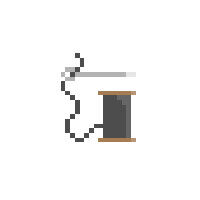 Obtaining
[
]
Thread is given to the player in the Cabin at the start of the game.
To obtain more, craft 3x Natural Threads (crafted from gathering 3x thistle OR fireweed).
Uses
[
]
Players can use Thread to craft a Fox Hat, Jacket, Satchel, or a Blanket.