A Raspberry Bush is a common shrub that can be found in Camps 1 and 2.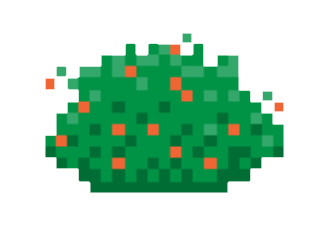 Obtaining
[
]
The Raspberry Bush cannot be obtained, but it does produce an edible American Red Raspberry.
Uses
[
]
The player can acquire raspberries from the Raspberry Bush to eat (although they provide little sustenance) or use as bait in the Deadfall Trap to catch Rabbit(s) and Squirrel(s).