The Helmet is an item that can be worn by the player.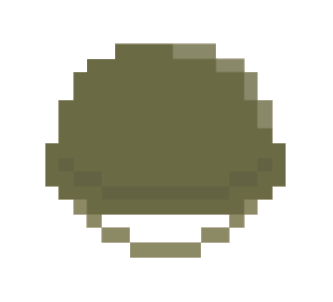 Obtaining
[
]
The Helmet can be found in Camp 2 within the waters of the lake and has the appearance of a round, dark blue object. If the player uses a Fishing Pole and casts on or near the submerged Helmet, they can reel it in and obtain it.
Uses
[
]
The Helmet can be worn on the head of the player, similar to the Fox Hat.