The Deerskin Jacket is an item that can be worn by the player.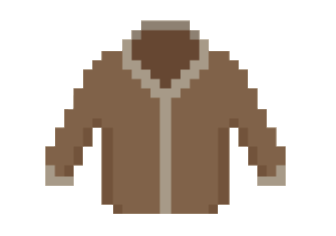 Crafting
[
]
One Thread and one Deer Hide is required to craft this jacket.
Uses
[
]
The Deerskin Jacket can be worn by the player and is particularly useful in protecting the player from the cold.
Repairing
[
]
If the Deerskin Jacket is damaged, it can be repaired by placing the damaged Deerskin Jacket in the crafting slot with a Thread and an animal skin (any animal skin will work).